I was browsing through my Photobucket account last night and stumbled on some old projects. Some were sold on ebay, some were done for personal use. The files aren't dated but I'm going to guess that a lot of them go back 7 or 8 years. I can't believe I've been scrapping for almost 12 years (since my daughter was 2 months old)! Wow!!
Below are a few old projects that I'd possibly consider using on my pages. What's old becomes new again.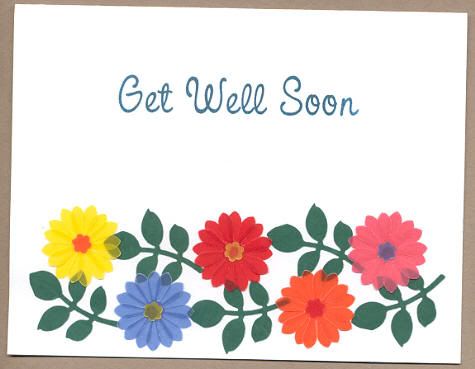 What a pretty little card, if I do say so myself. The flowers and leaves were made with paper punches and colored vellum. I still have the punches and use the daisy one a lot.
Well look at that. More daisies and leaves! (the same punches too!) There's also a lady bug made out of circles and swirls. I made a ton of these in different styles. I loved the combination of the daisies and ladybugs on the green checked background. I think I still have a set of these in my own collection.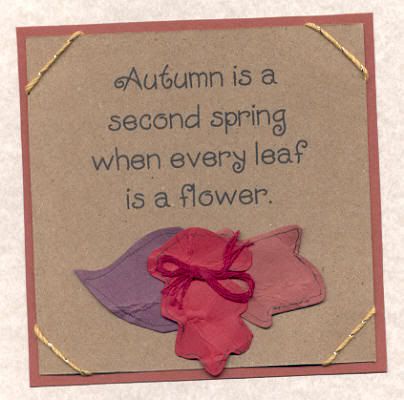 This fall set was done for a swap. I like the leaves and the quote. I'm not crazy about the thread on the corners. I guess I was a little obsessed with that shape tag too. LOL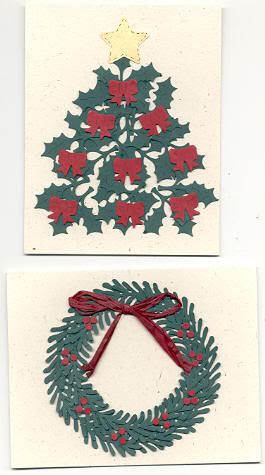 All I remember about these two Christmas cards is that they were harder than they look to do. I always set myself up for a real challenge when I come up with a card design, then I rip my hair out trying to get them all done in time for Christmas! These were made with a gazillian punched pieces.
This is a cute but it's pretty old school. This set one sold on ebay. The little girl paper piecing pattern came from a Pat Olson painting book. Her patterns were pretty popular at the time I was selling paper piecings on ebay, which was around 2001. The title letters were hand cut because I've never owned a die cut machine.
Thanks for letting me share my old projects. I'm hoping that if I look at what I've done it'll inspire me to get back into it again. I have not scrapped since the end of April. I think it's time to dust off the old scrap table.