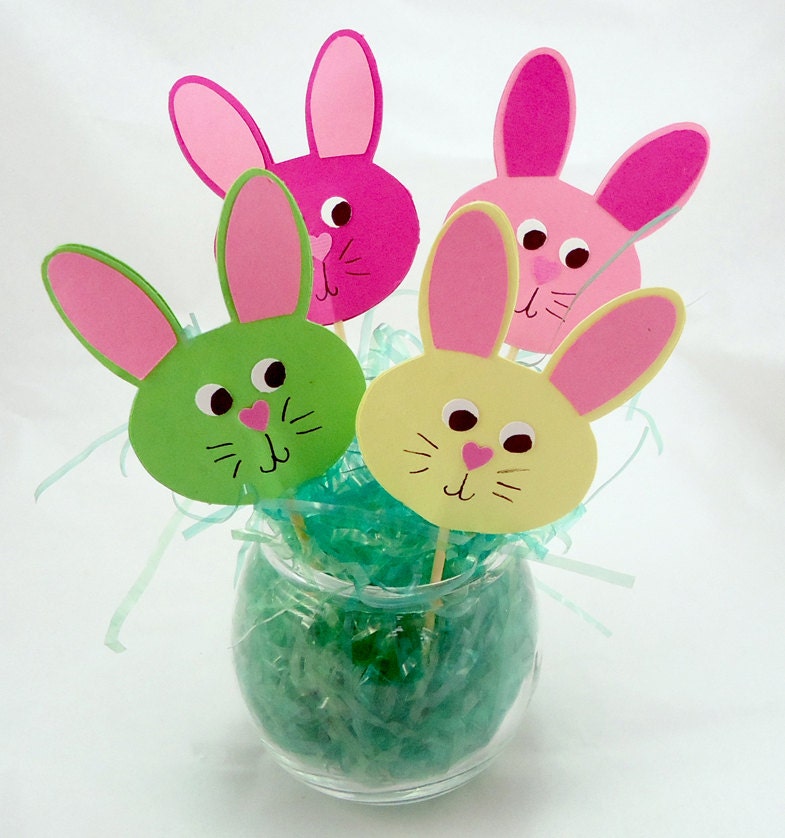 Aren't these the CUTEST?
I made these last weekend at the monthly crop at my local scrapbook store. I created the pattern at home on my computer using InDesign, then converted it to a jpg file I could import into my Silhouette Studio software. I cut 12 bunny heads out of four different colored cardstocks, glued them together, drew on the faces and added a punch art nose. I popped them onto toothpicks and they were done! Easy peasy!! Actually, they were pretty easy but it wasn't a quick project. It was fun watching them come together though.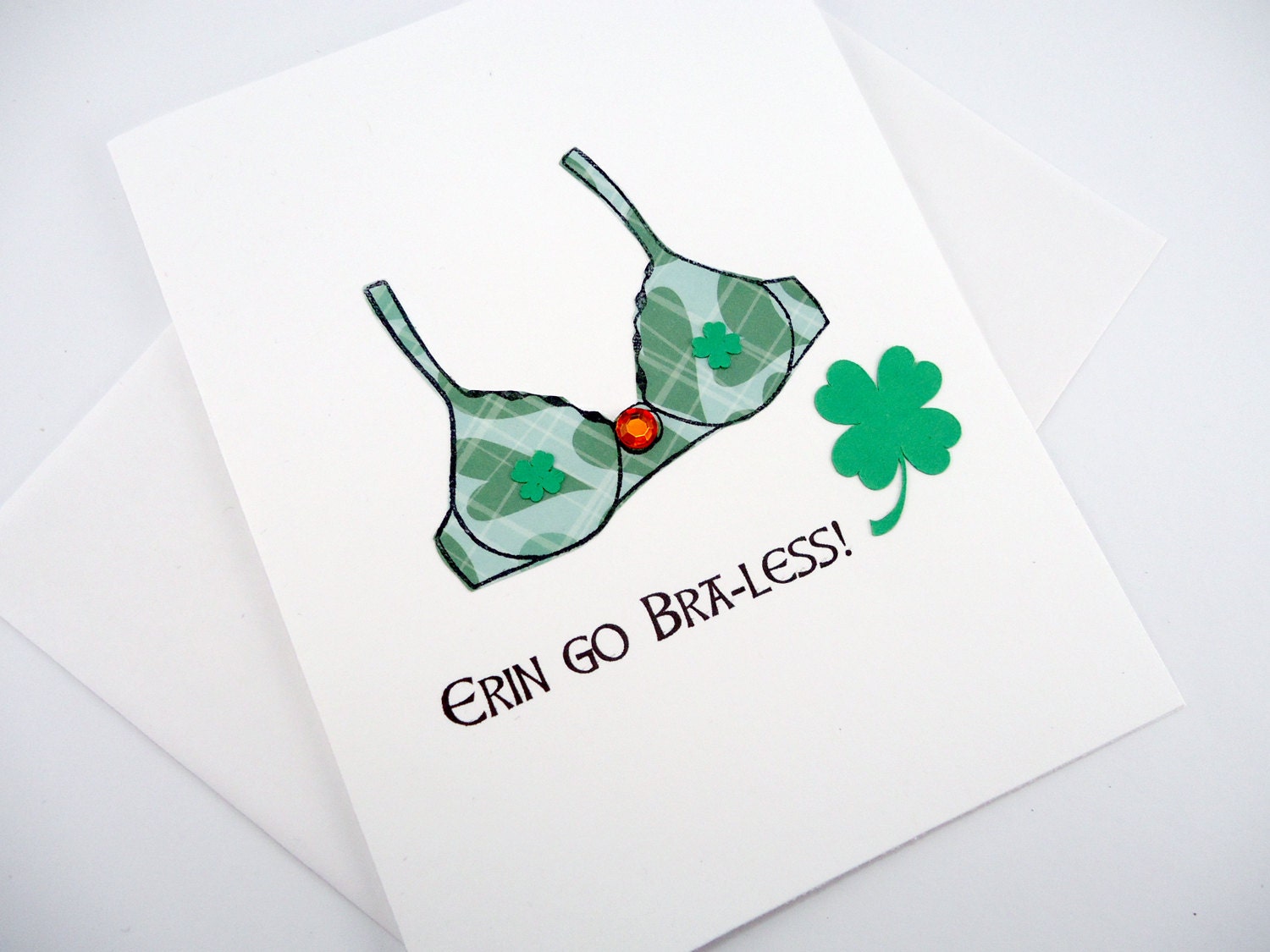 Earlier last week I listed this St. Patrick's Day card in my Etsy shop. It sold in one hour. One.freaking.hour! The best part is that someone named Erin bought it!
Both of these items are in my Etsy shop. I've also been listing a ton of scrapbooking supplies that I'd like to pass on (mostly wedding stuff that someone passed on to me that I have no use for). If you're interested in cheap, mostly brand new stuff go check it out. :)