I have to send out a Happy Birthday to my boy Adam! He's 15 years old today! Lucky kid, he's on a field trip with his class at Six Flags on his birthday. How cool is that?
I thought I'd share a few layouts of Adam through the years. Some of these scans are pretty old and I had to pull them off an old back up disk!
Adam was just under a year old here.
First lost tooth. He was almost 8 years old (he was a late bloomer when it came to teeth).
His 11th birthday. He started to let his hair grow out around this time.
He's 13 in this pic. His wardrobe evolved into black band tees and jeans. This was my very first attempt at a digital page.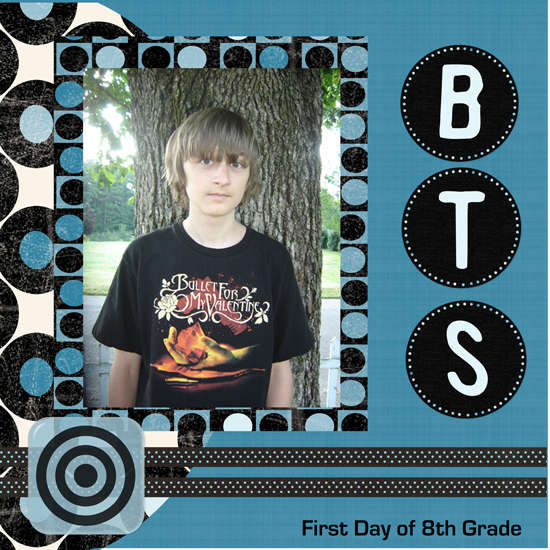 This is his most recent school pic taken last September (you may recognize this layout from a previous blog post). He's a freshman at a vocational high school now. He's studying programming and web design. He'll be off to college in no time. *sniff sniff* (and he still loves his black band tees! lol)
Thanks for checking out my layouts through the years! My Friday sketch feature will be back sometime in June. Stay tuned!